Family Insight's mission is to enhance the well-being of families and individuals through evidence-based counseling interventions.
Welcome to Family Insight, Manassas
Our Manassas office proudly offers community-based counseling services in the Northern Virginia region, specializing in the treatment of a wide range of mental health and substance use disorders. We also serve children with Autism through our Behavioral Therapy (ABA) services. Please do not hesitate to contact us with any questions you may have—we welcome your call.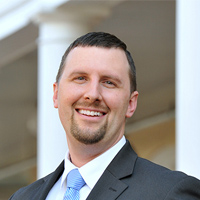 Jonathan Sutton, MA, QMHPC
Site Director
Liberty University, B.A. in Psychology
Seton Hall University, M.A. in Strategic Communications and Leadership
Jonathan has been working in community based mental health for over ten years and has been practicing leadership in various settings for over 15 years. He has grown his influence by serving in a variety of community-based organizations and businesses, which has given him unique opportunities to work with and engage people in very intentional ways. As a leadership coach, his insight has helped others develop effective leadership skills, expand their influence and achieve success. His core competencies include crisis management, repairing, building and sustaining business partnerships, developing strategies for group success and connecting with and motivating individual performers.
Pam Jones
Office Manager
Jacquelynne Shinault, BCBA, LBA
ABA Program Manager
Meagan Radcliffe, M.Ed., LPC
Clinical Supervisor
Nathan Duff, M.Ed., LPC
Clinical Supervisor
Melissa Hunter, MA, RIC
Clinical Supervisor