Family Insight's mission is to enhance the well-being of families and individuals through evidence-based counseling interventions.
Welcome to Family Insight, Richmond
Our Richmond office proudly offers community-based counseling services in the RVA region, specializing in the treatment of a wide range of mental health and substance use disorders. We also serve children with Autism through our Behavioral Therapy (ABA) services. Please do not hesitate to contact us with any questions you may have—we welcome your call.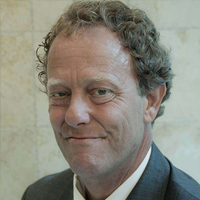 John Salay, LCSW
Site Director
Agency Director for Development and Advocacy
Virginia Commonwealth University, B.S. in chemistry and MSW
John's first act in the field of social work was to help change state legislation in Virginia to make counseling more accessible to underserved populations. He continues to advocate on behalf of the underserved with both lawmakers and senior decision makers. John has extensive experience with community mental health services and has conducted thousands of therapy sessions and assessments for individuals, families and groups. He has a keen sense of effective, evidences-based practice.
P.T. Bailey
Office Manager
Bridget Squire
Satellite Office Manager
Nikki Shaw, LPC, CSAC, CCTP
Outpatient Services Coordinator
Casey Loughrey, BCBA, LBA
State Director of ABA Services
Geoff Loughrey, BCBA, LBA
ABA Training Manager
Jessica Fleming, BCBA, LBA
ABA Program Supervisor
Bethany Greene, BCaBA, LABA
ABA Program Supervisor
Emily Arnold, BCaBA, LABA
ABA Program Supervisor
Kristin Knight, BCaBA, LABA
ABA Program Supervisor
Kendria Pierce, LPC
Clinical Supervisor
April Smalls, MA, QMHP
Clinical Supervisor
7113 Three Chopt Road
Suite 301
Richmond, VA 23226
Ph: (804) 562-9997
Fax: (804) 562-9742