Family Insight's mission is to enhance the well-being of families and individuals through evidence-based counseling interventions.
Welcome to Family Insight, Winchester
Our Winchester office proudly offers community-based counseling services in the north Virginia region, specializing in the treatment of a wide range of mental health and substance use disorders. We also serve children with Autism through our Behavioral Therapy (ABA) services. Please do not hesitate to contact us with any questions you may have—we welcome your call.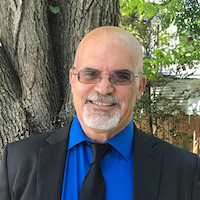 Rick Provenzano, LCSW
Site Director
Beck Institute
Rick is certified in cognitive therapy and obtained his Licensed Clinical Social Worker (LSCW) certification from the Beck Institute in 1993. He has served in a variety roles and treatment centers, including program coordinator at Loudoun County Social Services, treatment coordinator for a partial hospitalization program at Rockingham Memorial Hospital and senior clinical director for Crossroads Counseling Center.
Dana Ohler
Office Manager
Erin Lusby-Donovan, M.Ed., BCBA, LBA
ABA Program Director
Janelle Hyson, M.Ed., BCBA, LBA
ABA Supervisor
Karen Davis, MA., BCBA, LBA
ABA Supervisor
Brittney Hutzell, MS., BCaBA, LaBA
ABA Supervisor