Family Insight's mission is to enhance the well-being of families and individuals through evidence-based counseling interventions.
Welcome to Family Insight, Danville
Our Danville office proudly offers community-based counseling services in the central southern Virginia region, specializing in the treatment of a wide range of mental health and substance use disorders. We also serve children with Autism through our Behavioral Therapy (ABA) services. Please do not hesitate to contact us with any questions you may have—we welcome your call.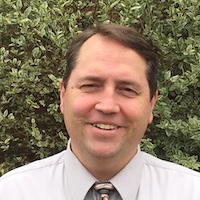 Ryan E. Hatch, M.S. Ed., LPC, NCC
Site Director
Old Dominion University, M.S. Ed. in Mental Health Counseling
University of Nevada Las Vegas, B. S. in Communications
Ryan specializes in individual and family therapy through Attachment-Focused Family Therapy, particularly with youth that have a trauma from life-separating events such as death of a parent, foster care, adoption, and family reunification. He also works with youth and adults through the areas of trauma, depression, anxiety, PTSD, DMDD, ODD and ADHD by providing Evidenced-Based Therapies and interventions. Ryan has over a decade of experience in management and supervisor roles, as well as building innovative programs with wrap-around services and high fidelity programming in the areas of  Residential Diversion, Virtual Residential, and Level C.  Ryan's goal is to use his experience to provide the best possible support, guidance and clinical intervention and enhance the lives of individuals and families.
Peggie Powell, B.S.
Office Manager
Hank Daniels, B.A., CSAC-A, QMHP
Director of Community Outreach
Susan Clifford, BCBA, LBA
ABA Program Supervisor
Traci Webb, BCBA, LBA
ABA Program Supervisor
Shawna Morrison-Flood, MSW, M.S., LMHP-S
Clinical Supervisor
Sharon Browning, LPC
Clinical Supervisor