Family Insight's mission is to enhance the well-being of families and individuals through evidence-based counseling interventions.
Welcome to Family Insight, Fairfax
Our Fairfax office proudly offers community-based counseling services in the Northern Virginia region, specializing in the treatment of a wide range of mental health and substance use disorders. We also offer specialized support groups to children and young adults:
Pre-Teen Life & Teen Life Skills (11-13 and 14-17 years old)
Be Social (11-13 years old)
PEERS (Program for the Education and Enrichment of Relational Skills) is a 16-week evidenced-based social skills intervention for motivated teens in middle and high school who are interested in learning ways to help them make and keep friends. During each group session, teens are taught important social skills and are given the opportunity to practice these skills in session during socialization activities. Parents simultaneously meet together to be trained as their teens social coach.
Think Social (14-17 years old): Social and Life Skills Group
-"Hanging-out" skills; making and keeping social plans
-Navigating unstructured time
-Friendship management
-Problem solving
-Romantic relationships
– Applying for and maintaining jobs
-Coping with difficult peers and/or bullies
-Social media management and cyber-etiquette
---
TAME Yourself (14-17 years old): Teen Anger Management Group
TAME targets aggression in 10-sessions, and is built upon a social information processing view of anger and aggression. It has three main components: arousal management (identifying how anger is triggered), cognitive restructuring (changing thinking & analysis strategies), and pro-social skills training (teaching alternative responses). Each of these three components has accompanying specific strategies and skills that are taught during the 10-sessions in role plays and weekly homework. During the sessions youth are gradually exposed to more intense anger triggers. A general focus on interpersonal problem solving and assertive communication is expected to replace aggressive behaviors with pro-social behaviors and to prevent automatic aggressive responses. Participants are asked to keep a log of conflicts that occur from day to day. These real life conflicts are then used for role-plays and session exercises.
---
A.C.E. (11-13 years old) and A.M.E. (14-17 years old): DBT and Anxiety Group
A.C.E.: as an awareness of the present moment that allows for acceptance of feelings, thoughts, and sensations. Mindfulness exercises emphasize self-awareness and controlled breathing, and have been associated with improved self-regulation skills in children dealing with stress.
One evaluation examined a 12-week mindfulness intervention across several elementary schools. Researchers found that students who participated in the program, which included breathing exercises and yoga practice four times a week, showed significantly decreased problematic responses to stress (e.g., rumination, intrusive thoughts, and emotional arousal). The video below features the lead researcher of this evaluation and offers a glimpse of how mindfulness practices can be implemented within the school day.
A.M.E.: Teens today are facing greater mental health challenges than ever before. Whether sensory overload from electronic devices, cyberbullying, or academic pressures – teens are in dire need of education in self-care.
This 4-week research-based course will allow your teen to develop mindfulness skills to reduce stress and improve mental health. Your teen will become empowered to take control of their well-being, increase their self-esteem, and live life with renewed hope and enthusiasm.
---
First Choice (11-13 years old) & Teen Choice (14-17 years old): Substance Abuse Group
The Love & Logic Process § Shared Control – Gain control by giving away the control you don't need (and often the control you didn't have to begin with). § Shared Thinking/Decision-Making – Provide opportunities for the child to do the greatest amount of thinking/decision making. § Equal Shares of Consequences with Empathy – An absence of anger causes a child to think and learn from his/her mistakes. § Maintain the Child's Self-Concept – Increased self-concept leads to improved behavior and improved achievement.
Please do not hesitate to contact us with any questions you may have—we welcome your call.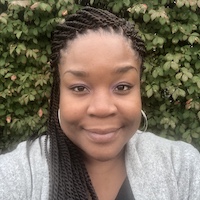 Joseline P. Harris, LPC
Site Director
Norfolk State University, B.S. General Psychology
Argosy University, M.A. in Professional Counseling
Current Doctoral Candidate
Joseline is a Licensed Professional Counselor who is experienced working with children, adolescents, adults, couples and families. She has worked in the outpatient setting for several years and in the intensive home-based counseling industry for over 15 years. Joseline specifically focuses on identifying root issues and developing skills to improve communication in fractured relationship(s). She uses both directive and non-directive play therapy techniques with young children, and adolescents as well as solution-focused; and cognitive behavioral therapy techniques while working with adolescents and adults. She is trained in trauma focused cognitive behavioral therapy as well.
Joseline has a strong background in counselor education and supervision; and is a Board Approved Supervisor for LPC and LMFT residents (Virginia). For her, this is a true passion to have the opportunity to support new counselors in the field while promoting their professional and personal growth.
Jill Forbes
Nurse Practitioner
Jo Ann Harris, LCSW
Clinical Supervisor
Lee Griffith
ABA Supervisor
Amber Irvin
ABA Supervisor
Kristin Knight
ABA Program Manager
10640 Page Avenue
Suite 220
Fairfax, VA 22030
Fax: (571) 459-2020