Family Insight's mission is to enhance the well-being of families and individuals through evidence-based counseling interventions.
Welcome to Family Insight, Manassas
Our Manassas office proudly offers community-based counseling services in the Northern Virginia region, specializing in the treatment of a wide range of mental health and substance use disorders. We also serve children with Autism through our Behavioral Therapy (ABA) services. Please do not hesitate to contact us with any questions you may have—we welcome your call.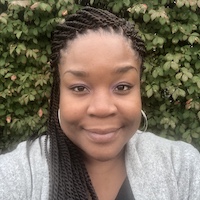 Joseline P. Harris, LPC
Site Director
Norfolk State University, B.S. General Psychology
Argosy University, M.A. in Professional Counseling
Current Doctoral Candidate
Joseline is a Licensed Professional Counselor who is experienced working with children, adolescents, adults, couples and families. She has worked in the outpatient setting for several years and in the intensive home-based counseling industry for over 15 years. Joseline specifically focuses on identifying root issues and developing skills to improve communication in fractured relationship(s). She uses both directive and non-directive play therapy techniques with young children, and adolescents as well as solution-focused; and cognitive behavioral therapy techniques while working with adolescents and adults. She is trained in trauma focused cognitive behavioral therapy as well.
Joseline has a strong background in counselor education and supervision; and is a Board Approved Supervisor for LPC and LMFT residents (Virginia). For her, this is a true passion to have the opportunity to support new counselors in the field while promoting their professional and personal growth.
Melissa Carter
Office Manager
Meagan Radcliffe, M.Ed., LPC
Clinical Supervisor
Kristin Staten-Hall
Clinical Supervisor
Daphne Bell LMHP – R, MS
Clinical Coordinator
Natasha Stukes-Lancaster
Clinical Coordinator
Tanisha ("Nic") Robinson
Clinical Coordinator
Joann Harris
Clinical Coordinator
Kristin Knight, BCBA, LABA
Senior ABA Program Supervisor
Paige Chavez, BCBA, LBA
ABA Program Supervisor
Alex Solis, BCaBA, LABA
ABA Program Supervisor