Family Insight's mission is to enhance the well-being of families and individuals through evidence-based counseling interventions.
Our Lynchburg Site Director Nina Dillon offers advice to families on how to speak with your kids about this tough subject, especially as they head back to school.
Listen in to her conversation with local ABC news.
Welcome to Family Insight, Lynchburg
Our Lynchburg office proudly offers community-based counseling services in the southwest region of Virginia, specializing in the treatment of a wide range of mental health and substance use disorders. We also serve children with Autism through our Behavioral Therapy (ABA) services. Please do not hesitate to contact us with any questions you may have—we welcome your call.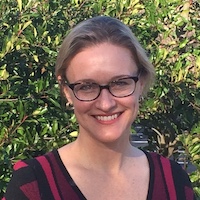 Nina Dillon, Ph.D., LPC
Site Director
Capella University, Ph.D. in Human and Services
The College of William and Mary, M.Ed in Community/Agency and Substance Abuse Counseling
Clemson University, B.A. in Psychology
Dr. Dillon has nearly twenty years of counseling experience. Her background includes management and leadership positions in community mental health, youth residential care, and school-based mental health. Dr. Dillon specializes in childhood and family therapy with a focus on attachment-based and trauma-informed care. Dr. Dillon is a Certified Family Trauma Professional and has experience working with children and youth who have been impacted by trauma. Previous job experience includes outpatient, case management, social work, and supervisory positions. In addition to direct practice, she has served on the faculty of Southern New Hampshire University. Her goal is to provide excellent clinical care to the youth and families of the community through evidence-based, collaborative care.
Chris McGettigan
Office Manager
Chelsea Ogden, M.S. Ed., NCC, LPC
Therapeutic Day Treatment Program Manager
Henry M. Bruns, M.A., Resident in Counseling
Crisis Stabilization Clinical Coordinator
Katherine Worsham, MA LPC
Therapeutic Day Treatment Clinical Supervisor
Meagan H. Mehaffey, M.Ed., Resident in Counseling
Therapeutic Day Treatment Clinical Coordinator
Ashly Bradley MA, Resident in Counseling
Therapeutic Day Treatment Clinical Coordinator
Amber Duff, LPC
CB Clinical Supervisor
1933 Thomson Drive
Lynchburg, VA 24501
Ph: (434)616-6762
Fax: (434) 616-6766